Create A Beautiful Retreat With Famous Kitchens: Bathroom Renovations Near Penrith
It's time to bid farewell to outdated tiles and fixtures and embrace well-designed bathroom renovations around Penrith. From luxurious soaking tubs to sleek modern showers, Famous Kitchens offers endless possibilities for creating an oasis within your home. Call us and see how our bathroom remodelling experts can bring your vision to life.
Whether you crave a luxurious soaking tub for those moments of relaxation or a sleek modern shower for an invigorating experience, anything is possible with our expert bathroom renovators near you. Give us a call today!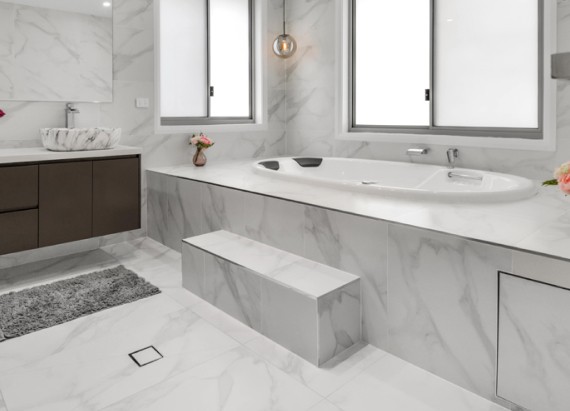 Creating One-of-a-Kind Custom Bathrooms
From choosing the perfect colour palette to selecting the right appliances and fixtures, the interior designers at Famous Kitchens have mastered the art of creating beautiful bathroom renovations.
First, our designers will visit your home for an initial consultation for your bathroom renovation project in Penrith. They will take the time to understand your family's preference when it comes to your bathroom renovations.
After all, our designers have a keen eye for detail and are well-versed in the latest trends and techniques in bathroom design.
In addition to that, they will help you select high-quality fixtures, appliances, tiles, and other elements that not only enhance the overall look of your bathroom but also stand the test of time.
Contact our staff today for a free consultation with one of our talented interior designers at Famous Kitchens. Our experts can't wait to help you create the bathroom of your dreams!
Creating Perfectly-Crafted Bathroom Spaces
A bathroom renovation project near Penrith is not just about updating fixtures and tiles; it is about transforming a mundane room into a sanctuary of relaxation and luxury. And this can only be achieved when you work with skilled tradies from Famous Kitchens.
From luxurious soaking tubs to sleek modern showers, our skilled tradies have the knowledge and experience to install any fixture or tile with perfection.
Our bathroom remodelling experts pay attention to every detail, ensuring that your new bathroom interiors are not only visually stunning but also built to last.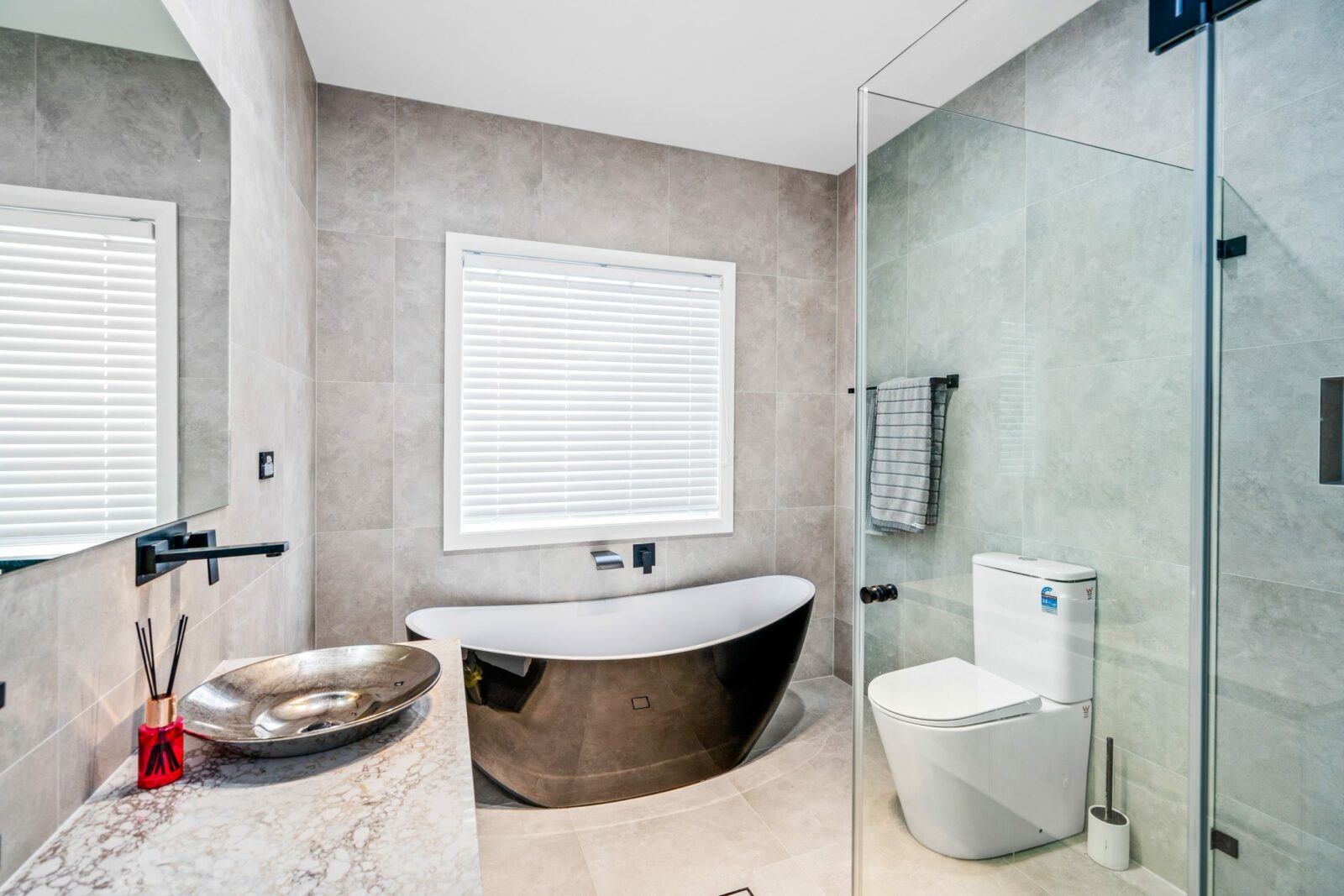 Contact Famous Kitchens today and let our expert renovators transform your mundane room into a haven of tranquillity. Call 1800 326 687 to get started on your bathroom renovations.