Small Bathroom Renovation Specialists: Maximising Function And Style
With the help of skilled renovators at Famous Kitchens, the possibilities for your bathroom renovations are unlimited. From incredible tile designs to smart fixtures and modern cabinets, our renovators can turn your regular space into something spectacular. So, are you ready to see how we work on small bathroom renovation projects?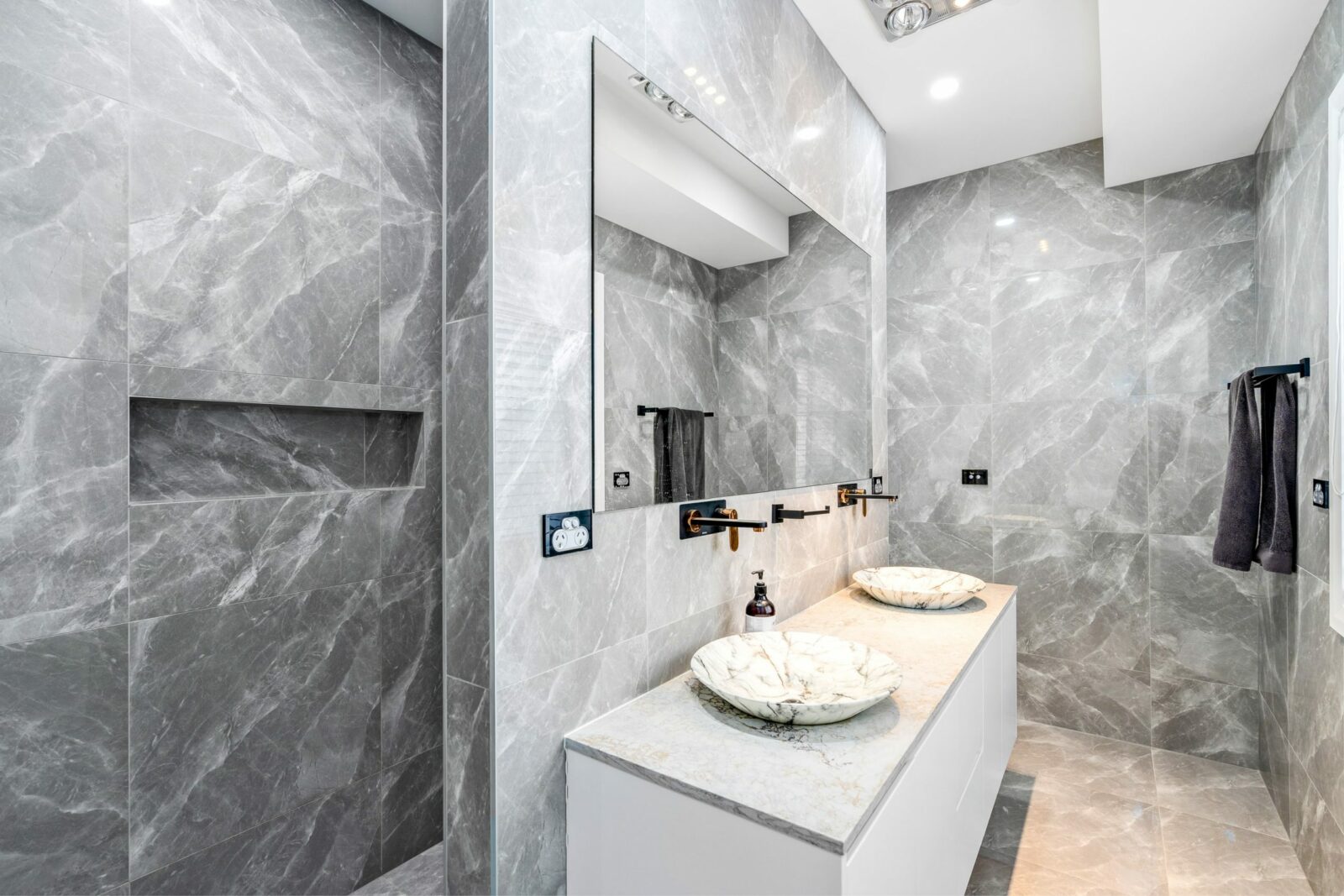 Custom Designs – Meet Our Talented Interior Specialists
Our team of gifted designers at Famous Kitchens are here to remake your bathroom into a dazzling space that perfectly suits your style and necessities. With our expertise and innovative vision, we will guide you through every stage of the custom bathroom renovation procedure, ensuring that no element is ignored. Our designers have great renovating ideas having renovated hundreds of kitchens and bathrooms over the years.
Get ready to fall in love with your new bathroom as our interior designers operate tirelessly to bring your small bathroom renovations to life. Say goodbye to the mundane and hello to the fabulous with our exceptional design experts!
Workmanship That Never Disappoints
Are you dreaming of luxurious small bathroom renovations but are overwhelmed by the thought of managing a renovation project? Fear not when you work with Famous Kitchens; we will take care of everything! Our dedicated team of skilled tradies will take the hassle out of your bathroom renovations from start to finish. Not only that, but our project managers will handle all aspects of the bathroom renovations, including sourcing high-quality materials, managing timelines, and coordinating tradesmen.
Therefore, you may unwind while watching your ideal bathroom come to life!
Sourcing Only The Finest Bathroom Fittings for You
We believe that every home deserves the finest fittings and materials to create a space that is not only functional but also beautiful. Be it your bathroom cabinets, flooring or lighting fixtures, Famous Kitchens is here to help you transform your home into a place of elegance and luxury.
Our bathroom cabinets are crafted with precision and attention to detail, ensuring that they not only provide ample storage space but also add a touch of glamour to your bathroom.
When it comes to flooring, we offer a wide selection of options that are both durable and visually stunning. From luxurious marble tiles to elegant hardwood floors, we have something for every type of small bathroom renovation.
And let's not forget about lighting! The right lighting fixtures can truly transform a space, creating ambience and enhancing the overall aesthetic appeal.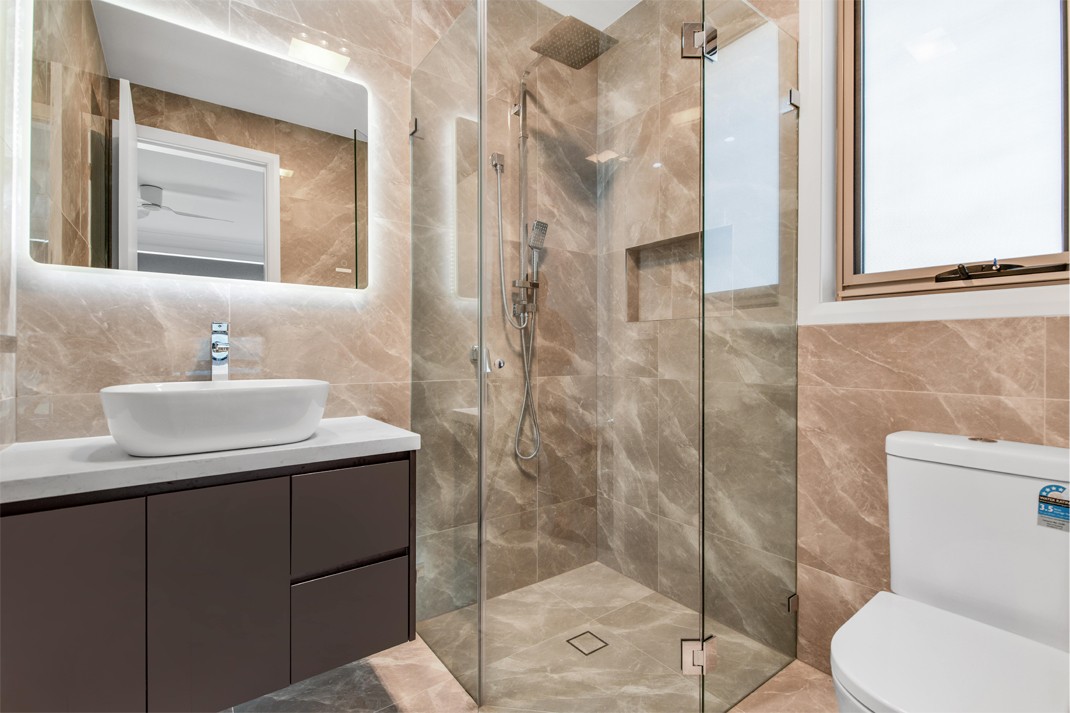 So, call us on 1800 326 687 and discuss your dream bathroom makeover project today! We have renovated many bathrooms and always come up with some amazing renovating ideas.