Create Your Perfect Kitchen: Stunning Renovation Services In Sydney – Famous Kitchens
We understand that the cost of kitchen construction and renovations can be a little expensive. That's why at Famous Kitchens, we offer a variety of payment plans of up to $50,000 with the help of Handipay so you can get the kitchen of your dreams. If the cost of the kitchen you've always wanted is stopping you from making the first step, now is your chance! For more information simply contact our team and we'll be happy to assist you! Famous Kitchens can provide custom kitchen renovations on affordable budgets. Contact us for the best kitchen designs and renovations on small budgets.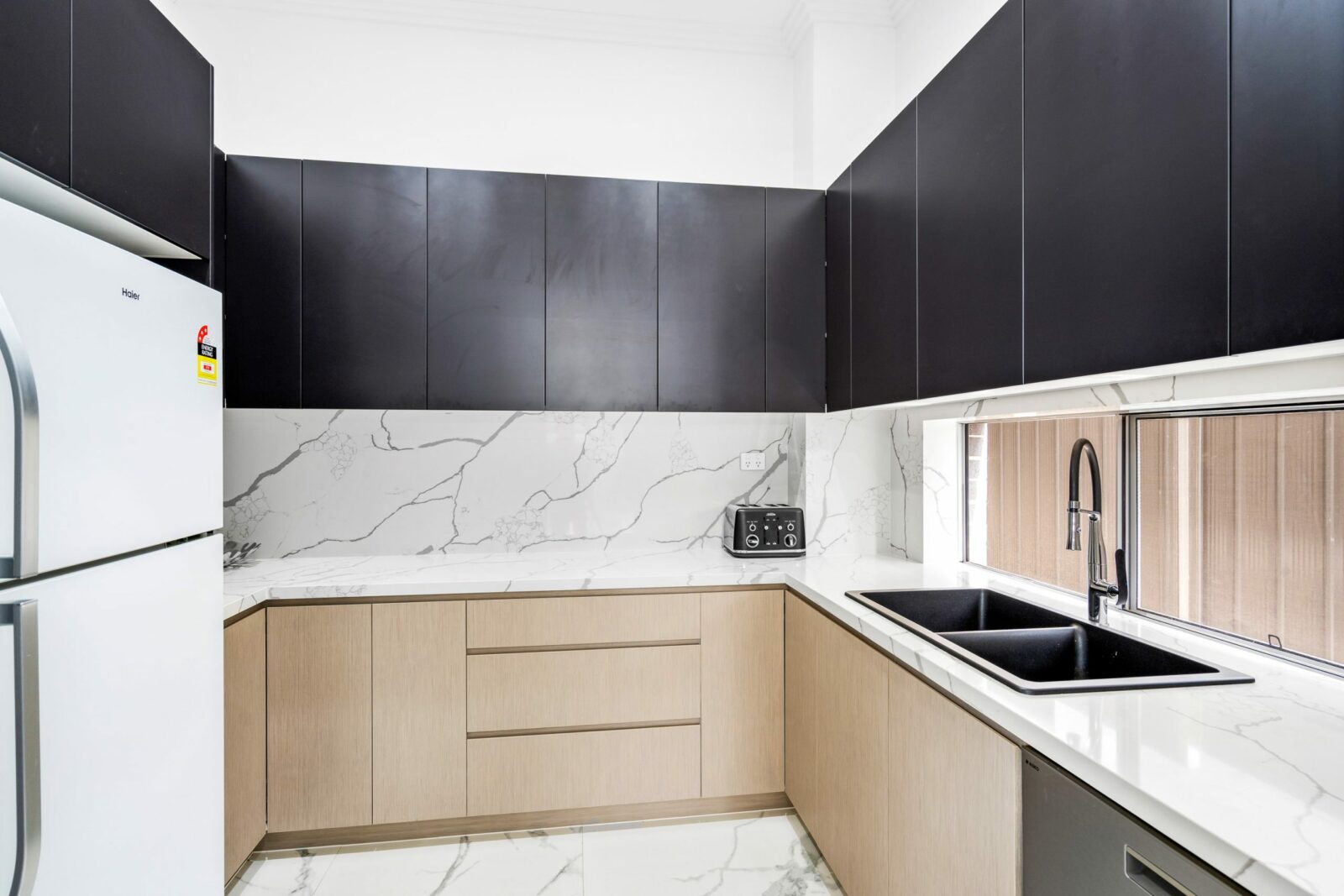 Tailored Kitchen Designs In Sydney – We Know The Craft
Getting a custom design for your kitchen renovations in Sydney is the key to transforming this essential room into a true masterpiece. With a custom kitchen design in Sydney, every aspect of your kitchen will be carefully crafted to suit your specific preferences, ensuring that it becomes the heart and soul of your home. Call Famous Kitchens today and let us bring your dream kitchen to life!
Our team of talented designers will work closely with you to create a custom design that perfectly reflects your style and taste.
From the layout to the materials used, every detail will be meticulously chosen to ensure a seamless blend of functionality and aesthetics.
Contact Famous Kitchens for the best kitchen designs and renovations in Sydney. Or simply fill out our enquiry form to schedule a consultation with one of our talented designers.
All Types of renovation finishes are available:

All Laminated colour board available
LAMINEX, FORMICA, POLYTEC, WILSON ART, AMERIND, EGGER BOARD.
Polyurethane painted doors

All colours are available; Dulux, Wattle, Taubmans, etc. All colours can be sprayed in any type of finish: matt, satin, semi-gloss, full-gloss and metallic.
Solid Timbers available

From Tasmanian Oak to Red Gum.
Timber Veneers

All types of spray painted in a two-pack lacquer clear coat which can be finished in satin or full gloss. All timber Veneer samples are available with us.
Benchtop Models:

All Laminate colours

They are usually 32mm post formed. All edge types are available such as 90 degrees, Bullnose, Soft edge, Tight form or Square form, Square edge.
Reconstituted Stone and Engineered Stone

Including caesarstone, Quantum Quartz, Smartstone, Silestone and Essastone.
Granites

All colours are available using suppliers such as WK and CDK.
Solid Timber Benchtop

Corian, Staron, Hi-Max and all acrylic bench tops are available.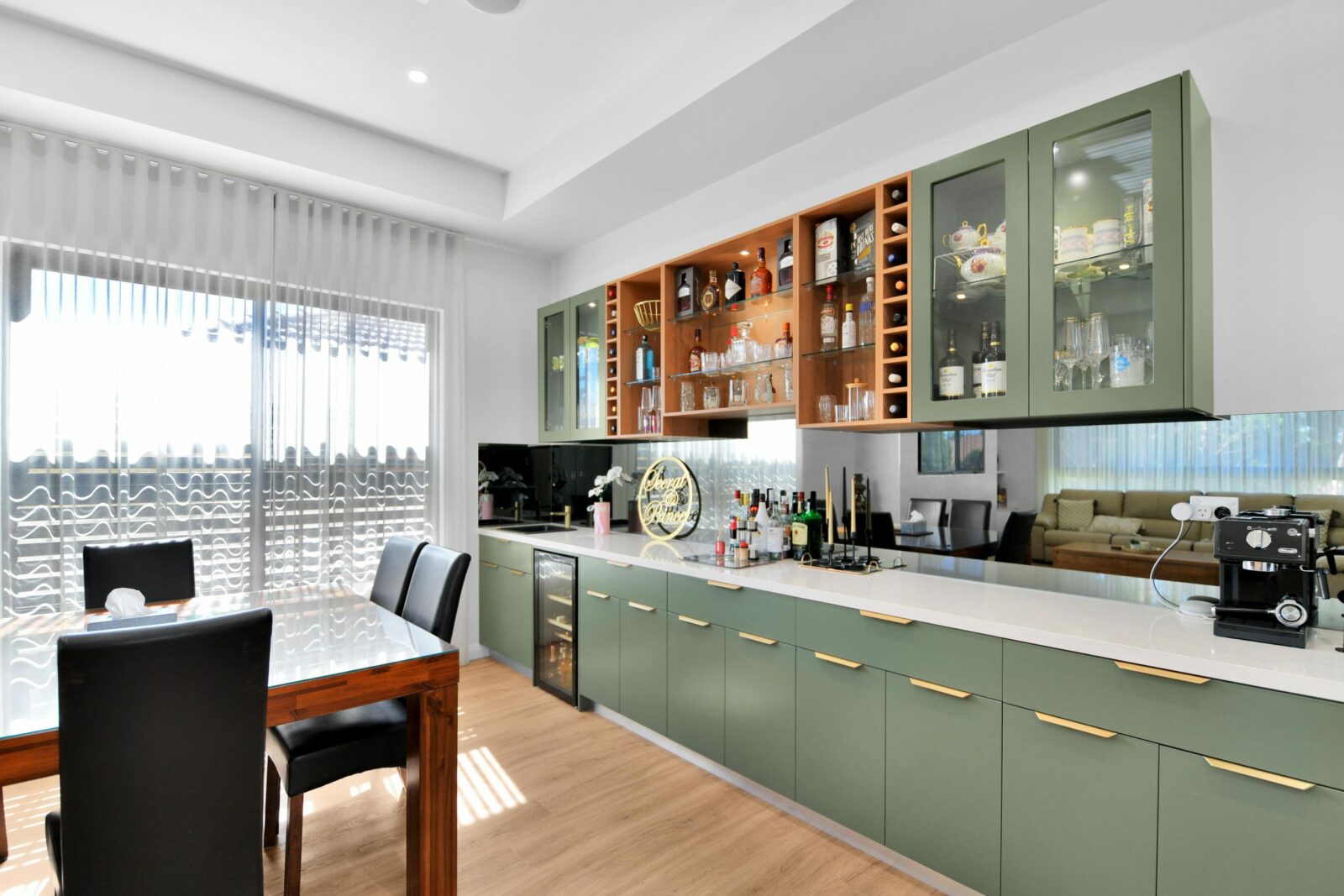 Cabinets:

All cabinets are custom made using HIGH MOISTURE RESISTANT melamine board.

Backs of all carcasses are solid 16mm HMR board and are screwed together and not nailed in.
Our cabinets are all solid and are built to last.

All Hinges are ONLY Blum Soft Closing.
All Drawers are ONLY Blum Soft Closing.