Custom Kitchen Renovations Near North Shore: Creating Your Dream Space With Famous Kitchens
Say goodbye to dull cabinets and outdated countertops, and say hello to modern kitchens on the North Shore that will make all your friends green with envy. Working with an experienced renovator like Famous Kitchens is essential if you want to create a space that truly reflects your style and personality. So call Famous Kitchens to bring your kitchen and bathroom renovation ideas near the North Shore to life!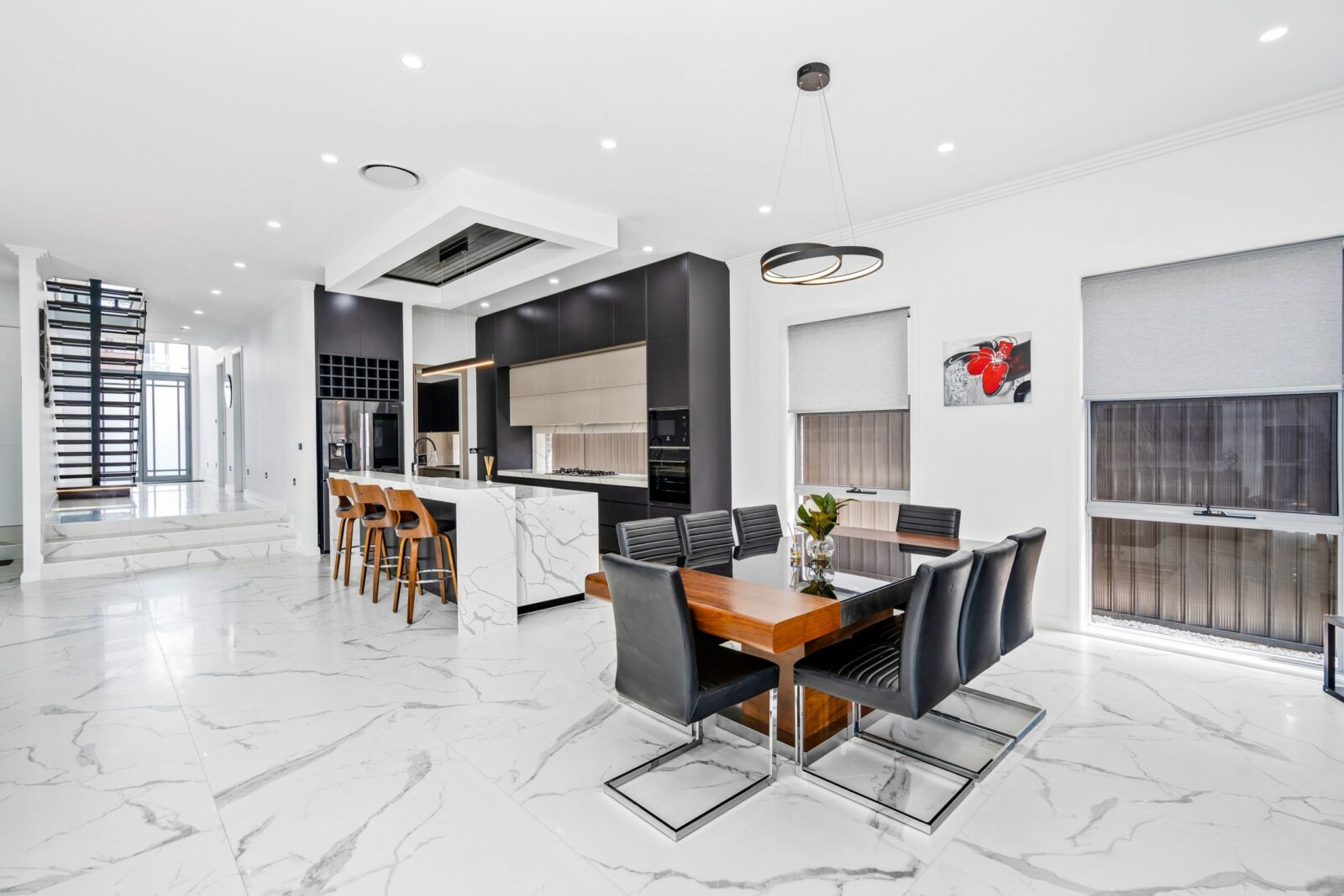 Tailored Kitchen Solutions: Custom Designs For Every Lifestyle
We believe in the power of face-to-face consultations because they allow us to truly understand your vision and create a space that exceeds your expectations. So get ready to roll up your sleeves and immerse yourself in the exciting world of kitchen designs as our passionate craftsmen guide you every step of the way.
First, we will schedule a consultation at your convenience.
Our kitchen interior designers will sit down with you, eager to hear all about your vision for your dream kitchen.
During this face-to-face meeting, we encourage you to share any inspiration or ideas you have collected.
Once they have a clear understanding of what you envision for your space, our talented team will start putting their creative minds to work.
They will carefully craft a kitchen renovation design that not only meets but exceeds your expectations.
From selecting the perfect materials to maximising functionality without compromising style – our interior designers are here to bring your dream kitchen to life!
Call us and get the best ideas for kitchens near the North Shore!
Delivering Impeccable Kitchen Workmanship
When it comes to creating the heart of your home, settling for anything less than perfection is simply not an option. And when you come to Famous Kitchens, you can expect the highest quality of workmanship for your kitchen renovation project on the North Shore!
Our skilled tradies at Famous Kitchens pour their hearts and soul into transforming dull, outdated kitchens near North Shore into stunning spaces that are both functional and visually captivating.
From meticulous planning to expert execution, our tradies leave no stone unturned in delivering exceptional results that will exceed your wildest expectations.
So sit back, relax, and prepare to witness the magic unfold with Famous Kitchens. Call us now on 1800 326 687 for a quote