Revitalise Your Space: High-Quality Kitchen Renovations Near Ryde With Famous Kitchens
Your kitchen is the heart of your home. It is a space where flavours fuse, memories are made, and conversations flow effortlessly. So why not hire Famous Kitchens if you are looking for kitchen renovations in Ryde, NSW? Our passionate team of designers and craftsmen are dedicated to creating kitchens that not only meet your functional needs but also exude a sense of style and sophistication.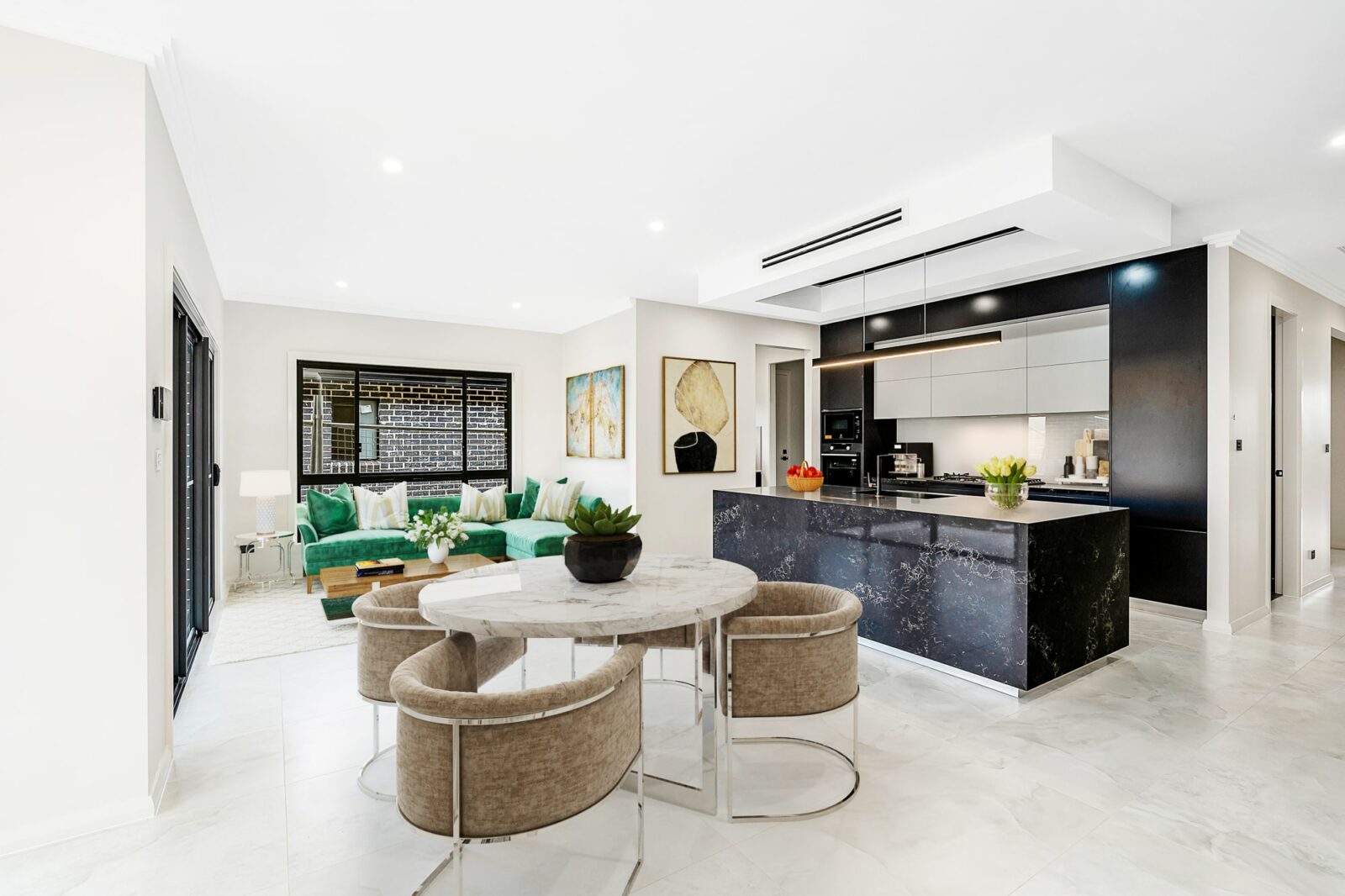 Our talented designers will work closely with you to create a customised kitchen upgrade that reflects your personal taste and budget.
From the initial concept to the final installation, our kitchen renovation contractors will be with you every step of the way.
Using only premium materials and state-of-the-art equipment, our tradies will ensure your kitchen renovation is executed flawlessly.
Our kitchen interior designs are carefully thought out to maximise storage space, optimise workflow, and enhance usability.
Whether you are an aspiring chef or simply enjoy cooking for family and friends, our kitchen makeovers are designed with your needs in mind.
Contact us today for a kitchen renovation consultation in Ryde and  other areas including Penrith, Parramatta and Willoughby!
High-Quality Kitchen Fittings
When it comes to your kitchen renovation, settle for nothing less than perfection. You can trust our team to procure the finest fittings for your kitchen renovations near Ryde. Whether it's cabinets, countertops, or appliances, we have got you covered. Famous Kitchens works with some of the finest brands across the country, which allows us to offer a wide variety of kitchen and bathroom renovation trends to suit your individual style and preferences. Our goal is to create a kitchen makeover that not only meets your functional needs but also reflects your unique taste and personality.
Budget-friendly Packages For Your New Kitchen
Are you tired of staring at your outdated kitchen, dreaming of a beautiful space but fearing the hefty price tag that comes with it? Well, fear no more! Our kitchen renovation services across Ryde are here to prove that you don't have to break the bank to achieve your dream kitchen. Over the past 30 years and more, Famous Kitchens have been transforming kitchens into stunning, functional spaces that suit every budget.
Contact Famous Kitchens today for an initial consultation for your kitchen design, where our team will be more than happy to discuss how we can transform your kitchen interiors into something extraordinary – all within your budget! Call 1800 326 687 for the best kitchen renovations in Ryde.
Other Areas We Serve